View the vacancies solar panels
Vacancies solar panels
Looking for vacancies in the world of solar panels? Below you will find a list of vacancies, sorted by province. These are vacancies for projects, permanent appointments and more. You will also find various professions such as mechanics, installers, project managers etc. Always current vacancies throughout the Netherlands!
Due to the energy transition there is a strong demand for solar panel installers. In 2014 there were less than 6,000 full-time jobs in the solar industry. By 2020, the number of jobs had already grown to almost 25,000. Coolblue alone is already looking for 1,000 installers since they decided to not only deliver the panels but also install them.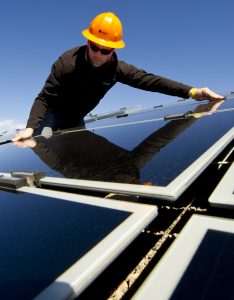 More information on employment trends and vacancies can be found in the trade magazine Cobouw.