New energy: 3 types of hydrogen
Hydrogen, fuel of the future?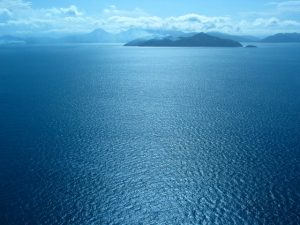 Hydrogen as an alternative fuel has a positive image among many consumers who would like to see natural gas as a fuel replaced by this alternative. After all, the gas lines are there. And if we have to get rid of gas, this is an obvious alternative, right? But why aren't we switching on a large scale?
One option for production is through solar panels. There is also a more local one production possibility. Batenburg Techniek N.V.demonstrates how in an experiment via the video below.
How does this energy source work? 
Unlike natural gas, this alternative is not an energy source but a carrier of energy. It must be made from another energy source.
To begin with, we distinguish between the different types, we distinguish:
Grey is made from natural gas. CO2 is released during production. This gray variant is now widely used in industry but is not a sustainable solution.
Blue hydrogen is also made from natural gas but the CO2 released during production is captured and stored.
Green, this variant is made by passing green electricity through water. The most sustainable form of preparation but also the most expensive.
Thus, to sustainably reduce CO2 emissions, green hydrogen is the best option. Yet there are solid barriers why it is not yet seen in the short term as an alternative to natural gas to heat homes and offices.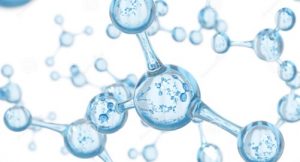 Natural gas network replacement?
Although the current natural gas network is already in the ground, the existing network is not directly suitable for the transport of hydrogen. It escapes faster than natural gas and Netbeheer Nederland estimates that making the existing network of gas pipes extra safe will cost around 700 million euros.

Cons
There are currently still several disadvantages to this alternative energy carrier.
High cost.
The biggest barrier; the production costs of the green variant are much higher than the production costs of natural gas.
Before 2030, the government does not expect large-scale deployment of hydrogen to heat the built environment. Because at least 30,000 to 50,000 homes must be made natural gas-free by 2021, hundreds of millions in subsidies are now needed to make this happen. The Netherlands alone has 7 million homes. Offices, factories and warehouses will be added to that.
Natural gas is cheaper
Because of the enormous production of shale gas and the large-scale production of natural gas in the Middle East, international gas prices are very low. Should there ever be a serious CO2 tax, the price of natural gas will continue to rise in the future.
Energy loss
In the process of converting electricity to hydrogen, about 30% of the energy is lost. Therefore, to heat a building, three times more is needed than natural gas. Heating your home with this chemical element is therefore more than twice as expensive compared to natural gas including VAT and other taxes.
The long term may have better prospects. In the future, when we produce more hydrogen from green electricity that cannot be sold on the existing electricity network, money will be paid to buy the electricity.
Barn Talk
In the coming years, there will be significant investment in hydrogen. But how will it be produced? How much will it cost? And what can it be used for? These and more questions were discussed before lecturer Wim Elving and business developer Marcel Koenis, both associated with EnTraceCe, Centre of Expertise.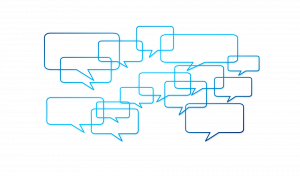 The Green Hydrogen Booster project has set up a periodic monitor to find out from the public how much they know about hydrogen. this will be discussed during Barn Talk in Groningen. they will be appointed by lector Jan-Jaap Aué, alderman Werner ten Kate, Ulco Vermeulen of Gasunie and Mark Peterse of Portaal. The monitor was carried out by Mathilde van Dijk, she is a senior researcher at EnTranCe.
Hydrogen innovation center
Groningen is getting a hydrogen innovation center. This is an initiative of DDNV GL, this is the world's largest energy consultant and certification body. It will get a slice in the new Plus Ultra Groningen on the Zernike Campus. on the Campus, DNV GL has signed a lease and will move here this year.
DNV GL, with its 80 energy experts, laboratories and testing facilities, will be one of the main occupants of the Zernike Campus. This is well realized by Kadans Science Partners.
Main tenants DNV GL
.
Country manager Netherlands for Oil & Gas within DNV GL, Johan Knijp says: "After more than 40 years at our current location on the Energieweg in Groningen, we were ready for the next step. the move to a sustainable building with state-of-the-art testing facilities in a dynamic and stimulating campus environment is a wonderful step forward for our Groningen location and our employees. we look forward to being part of the vibrant eco-system on the Zernike Campus."
Coppler
In the future laboratories and test facilities, the transition to a sustainable energy system plays an important role. Johan Knijp: "Many of our test and research programs focus on the use of sustainable gases, for example biogas and hydrogen. we are working with local and international parties on the energy world of tomorrow. The northern Netherlands was recently designated by Brussels as the first 'Hydrogen Valley' in Europe. The region has everything it takes to become a leader in energy transition. DNV GL will contribute to this with these investments in new test facilities and laboratories. New technology will be developed and tested together with customers.
New encounters
The new 'Plus Ultra Groningen' building has room for more innovative knowledge companies in energy, chemistry, life sciences and big data. As a reference to the drive to keep innovating and improving, the building has been named 'Plus Ultra Groningen', Plus Ultra meaning 'Ever Further'.
The developer Kadans Science Partners is building a building where meetings, collaborations and knowledge sharing between residents will take place. "The innovative concept of Plus Ultra Groningen is an excellent fit for DNV GL. The move to the entrepreneurial and lively Zernike Campus Groningen is a conscious choice for DNV GL. Through our partnership with New Energy Coalition and the collaboration with Entrance, Hanzehogeschool Groningen are and Rijksuniversiteit Groningen, we are an important part of the dynamic ecosystem on campus. We are looking forward to new encounters that the new building and the Zernike Campus will bring us." Thus Johan Knijp.